Alisa Vysochina
---
Freelance Artist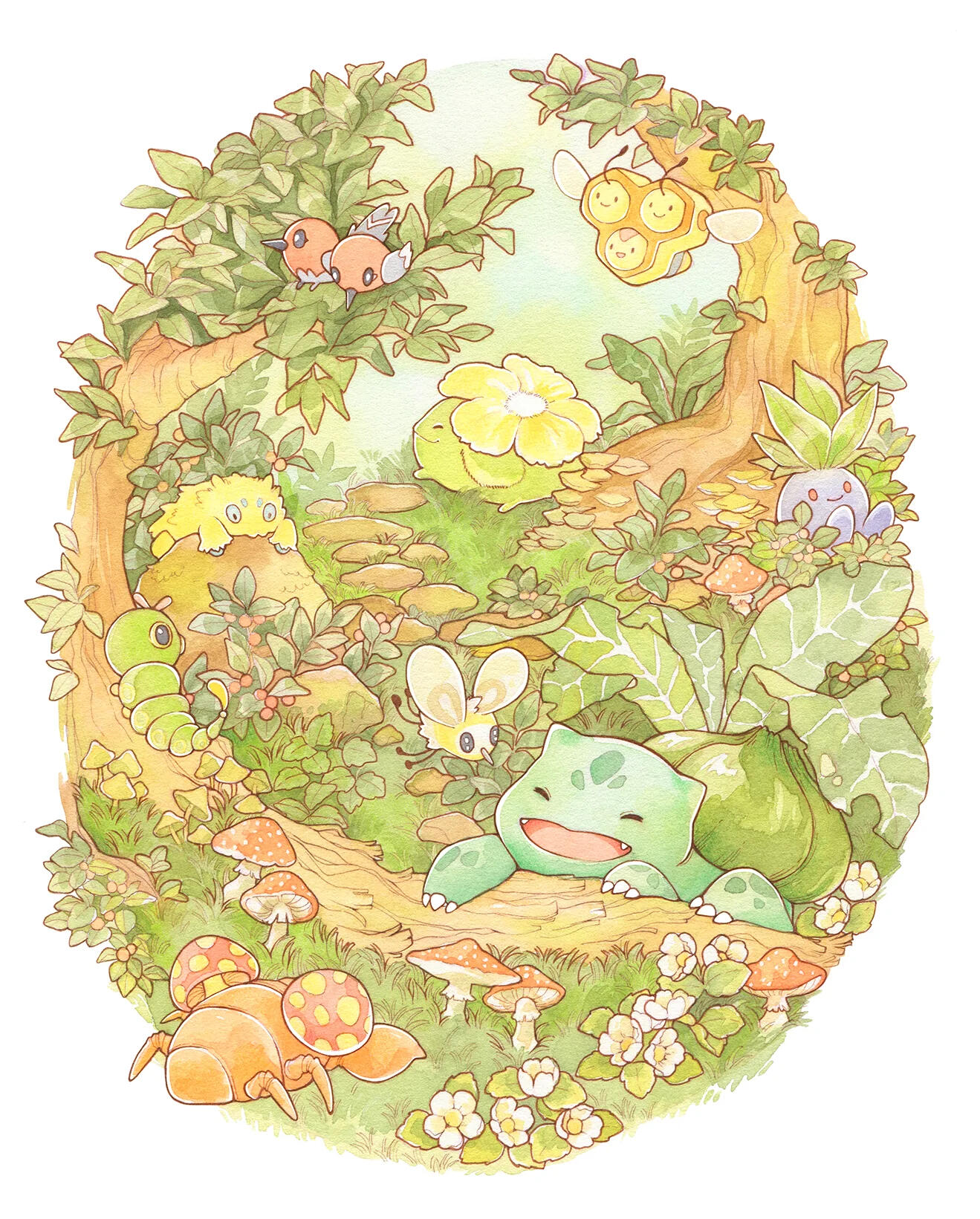 Commission info
- Prices are for personal commissions only. Custom requests, commercial work and business inquiries discussed separately via email
- Payment accepted via PayPal
- Work will be completed withing 2 to 8 weeks, depending on complexity and current queue/waitlist. If you need your commission finished by a certain date, you can specify it in your request. Extra rush fees may apply
- Currently I am able to offer only digital art commissions
Bust/Headshot — $120 | Thigh up — $180 | Fullbody with background — $350+
Please provide detailed description + reference images of the character, if you need a custom character design an extra fee will apply (starting at $100 and up)

Simple or no background

Additional characters +$100

You will receive both .jpeg and .png (with transparent background) files
Fullbody illustration with background
Character reference sheet — $400+
Includes: front + back view and 2 face expressions

Price may increase with additional expressions, items, alternative outfits (+$20-100 depending on complexity of the design)

This is not a character design commission, you need to provide reference for already excisting chartacter
Small chibi [for Twitch panels] — $50 each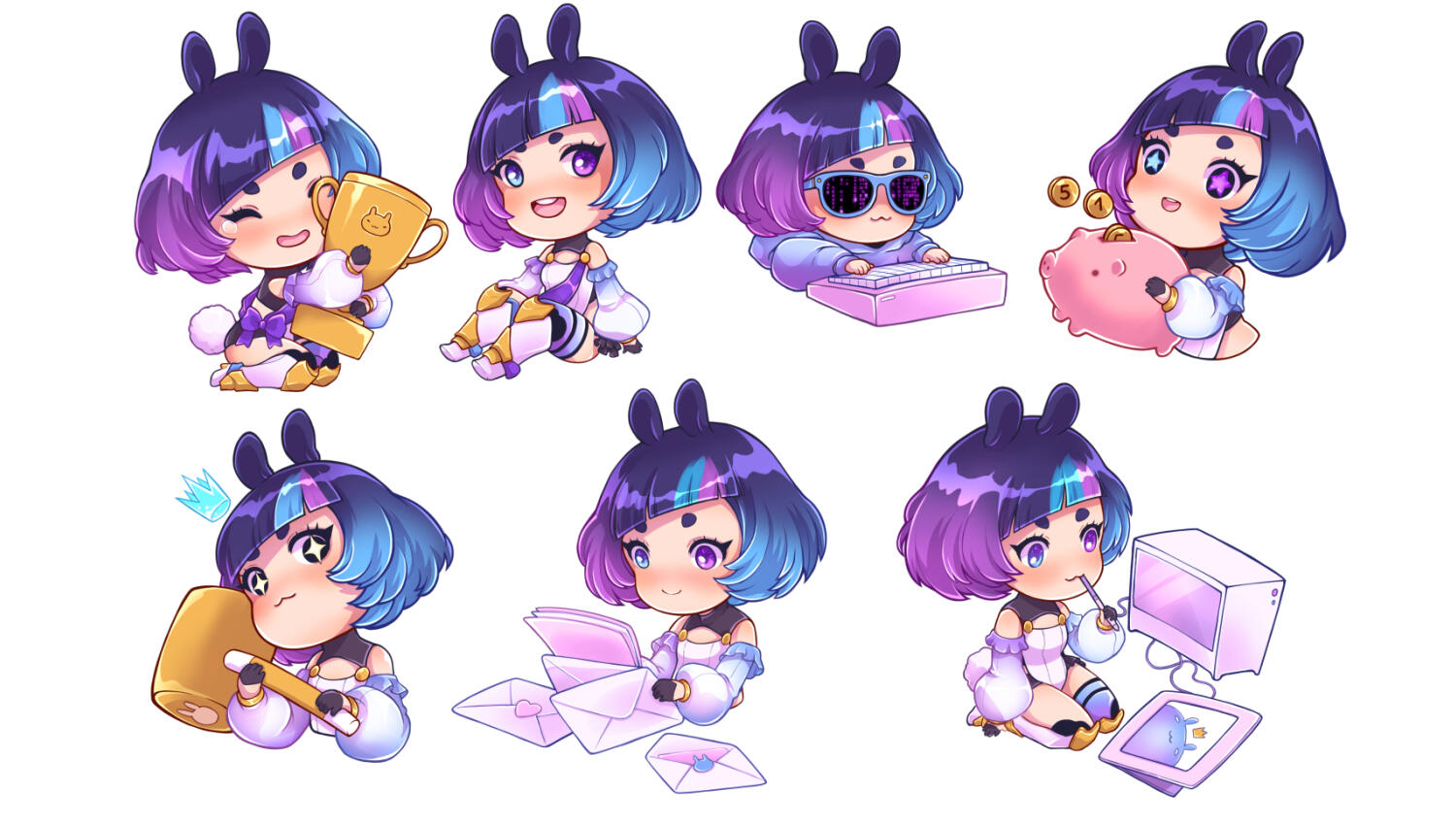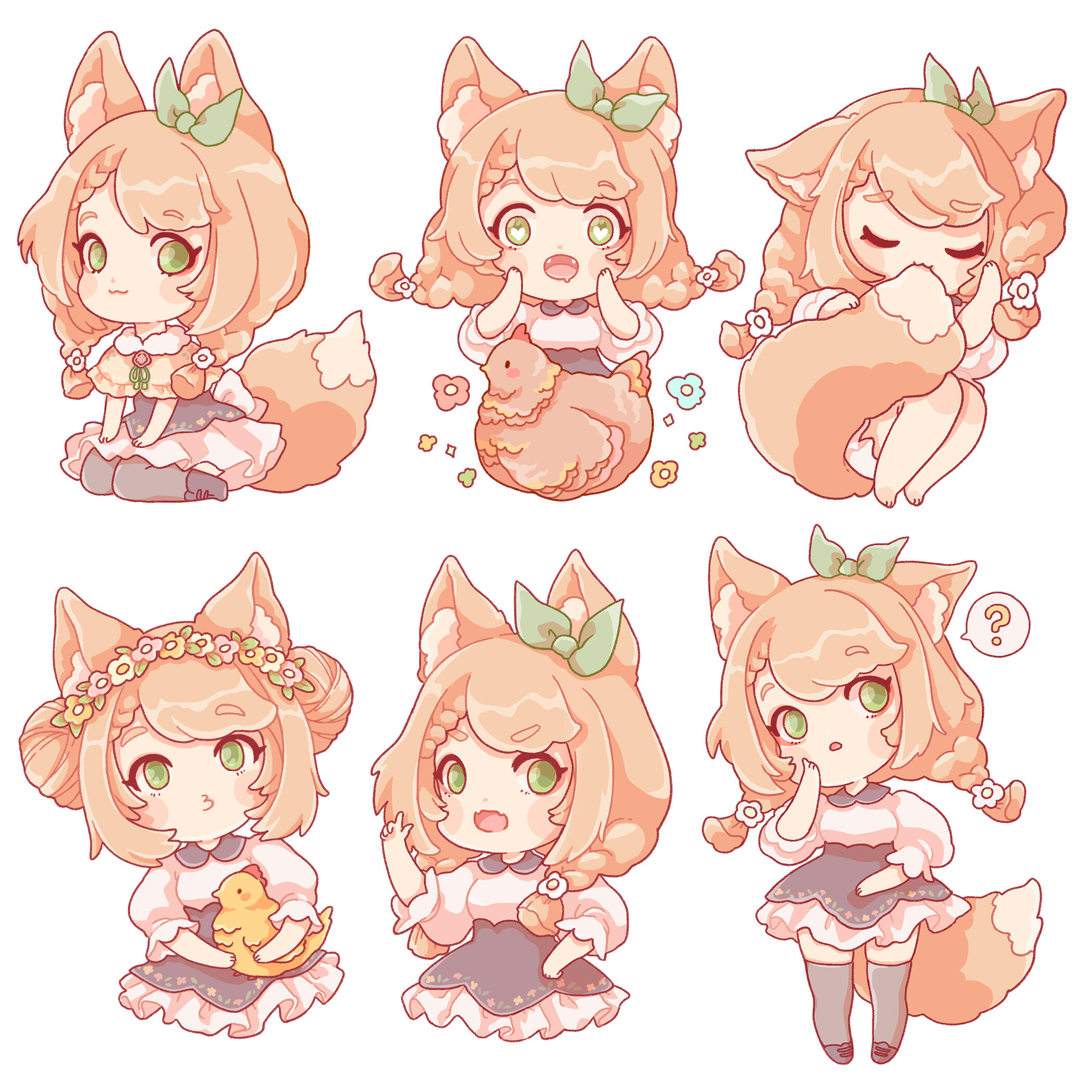 Portrait in a circle — $65
Please provide reference image of a character, list of 3 items that will be used in illustration and your color preferece for background

You will receive both .jpeg and .png (with transparent background) files

Extra character in the same circle — $50

Fanart is ok
Chibi character — $80+
PNG-tuber — $250
Comes with two face expressions: regular with open eyes and other one of your choice (smile with open mouth, crying, screaming etc.)

Additional face expression +50$

You receive two .png files with transparrent background

This commission is thigh-up only, not fullbody
EXAMPLE
Character: Kai
TERMS OF SERVICE
General
Project will be completed within 2-6 months depending on complexity and current queue/waitlist. Work can be finished by certain date upon your request and rush fees will be added.

I am allowed to share progress on my social media without disclosing clients name, however you can request temporary non-disclosure during the process of drawing and up to two months after work is completed.

You must credit my work on social media associated with your vtuber (Twitch, YouTube, Twitter etc)

Please provide detailed design description and as many reference images as possible.

You will receive .psd file of your model ready for rigging as well as a .png file with transparent background. Basic face expressions include gloomy face, tears and blush.
Payment
All payments accepted via Paypal

Payment must be done in full upfront.

No refunds after sketch and color mockup approved. Partial refund is possible during sketching phase with 20% fee.

Rush fee will cost 50% of original price. Design will be completed within 4-6 weeks depending on the complexity of the project.
Prices
Fullbody model art — $1500

Extra face expression + $20

Additional outfits: partial (removable jacket, different shirt/ skirt) + $100, full + $300

Alternative hair style + $150

Prop (pet, weapon etc.) + $100
EXAMPLES
Vtuber: Lisa Lys
Design: Alisadraws
Rig: Jirai Ch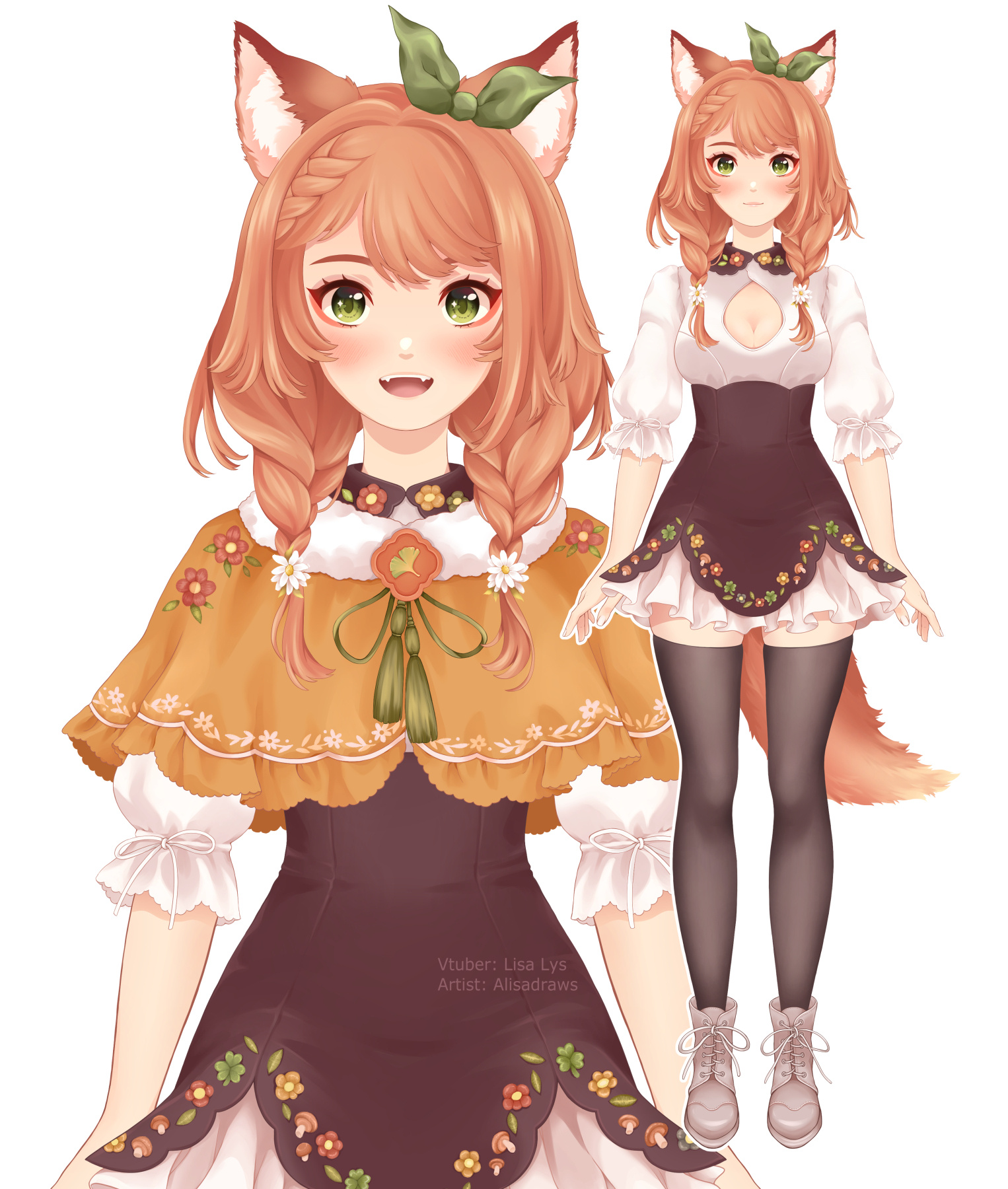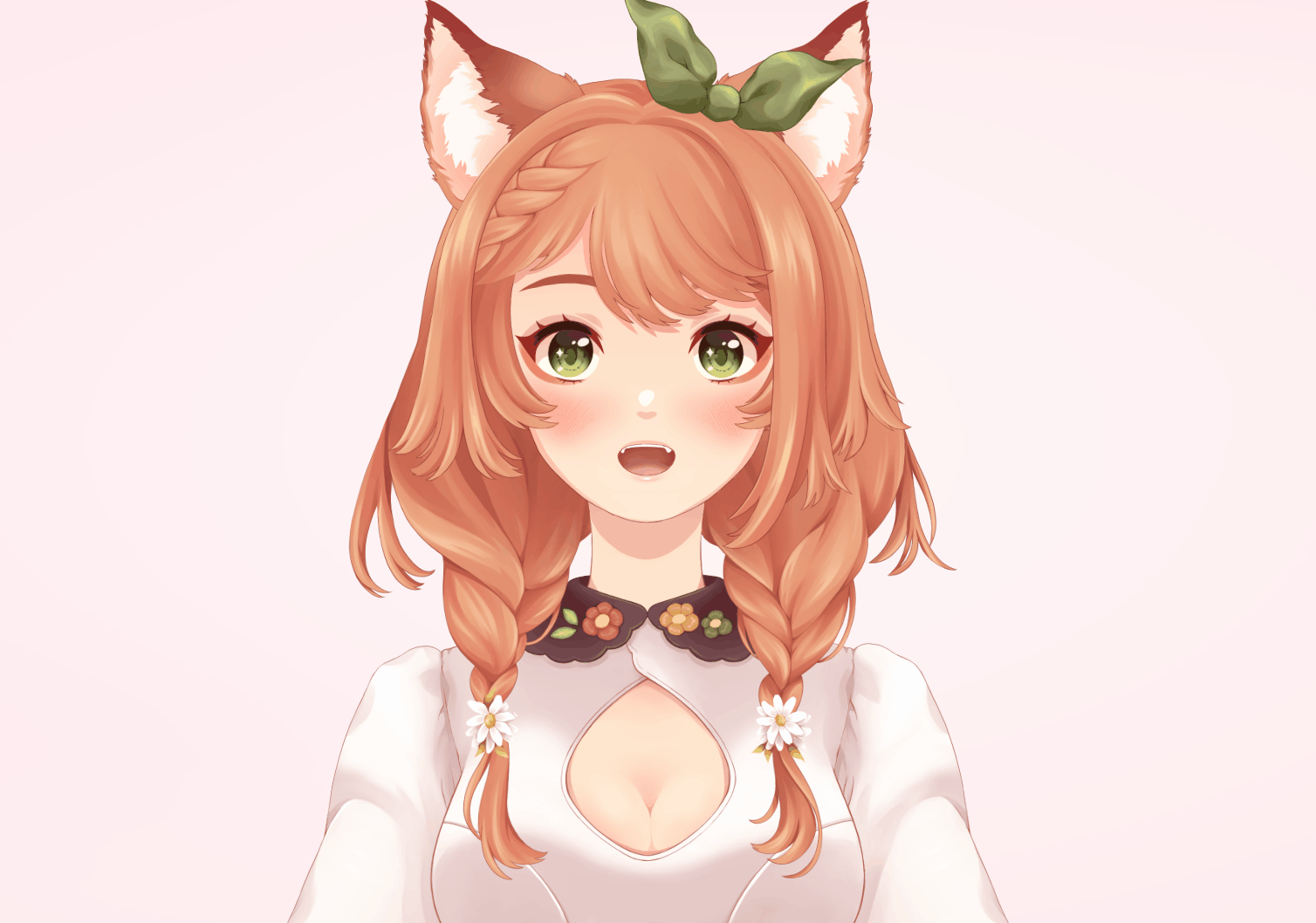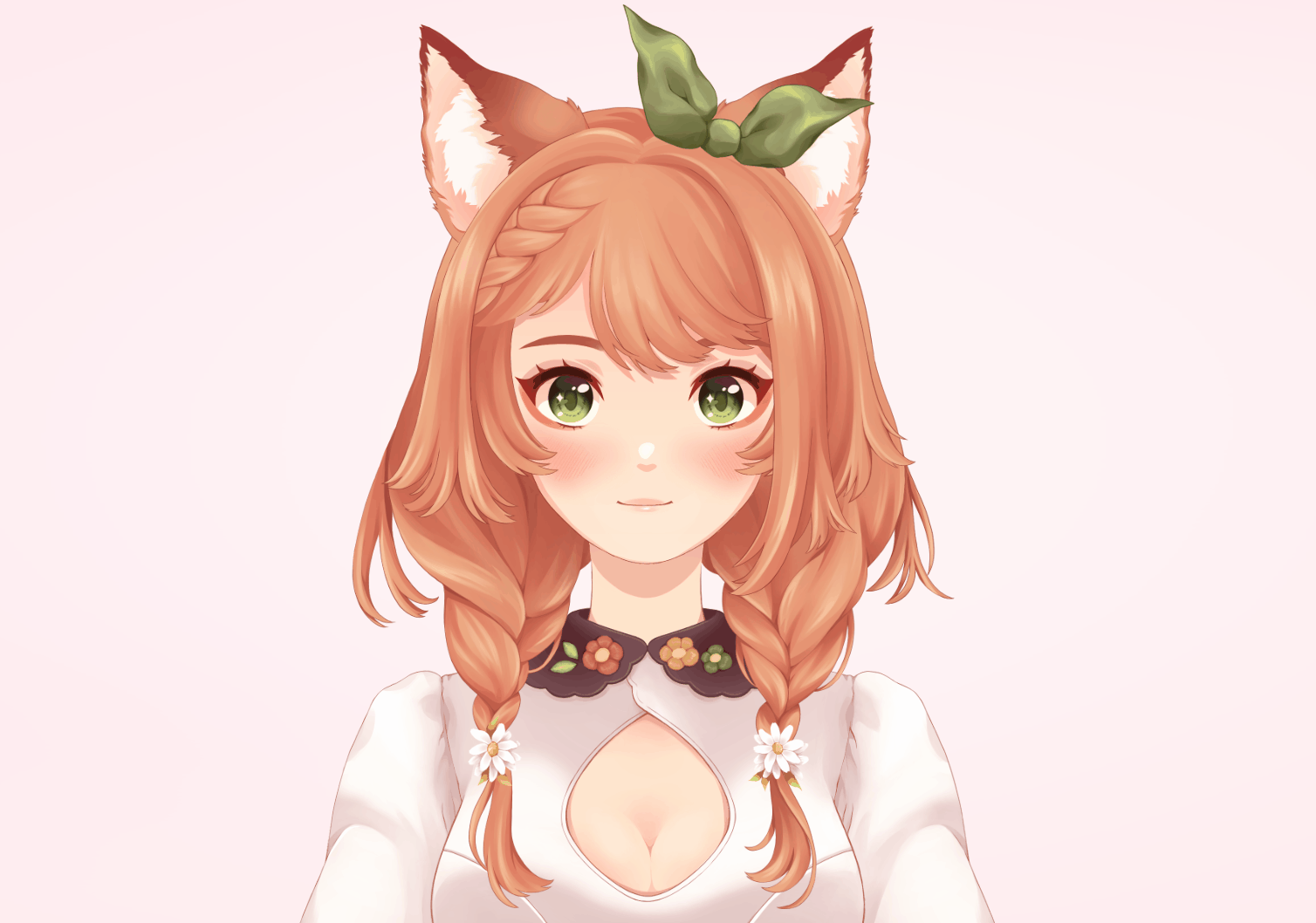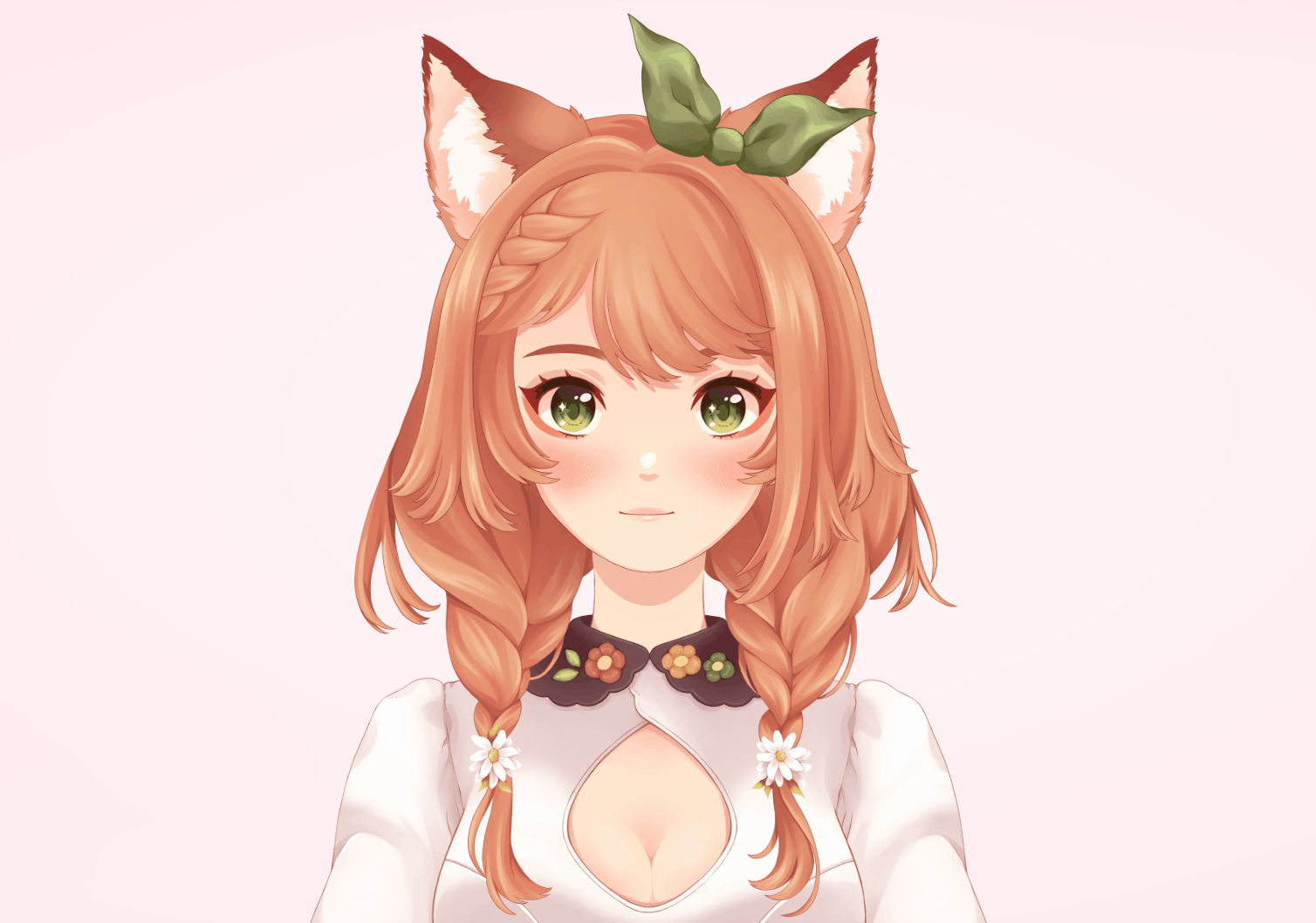 Vtuber: Mari Merope
Design: Alisadraws
Rig: TBA
Contact
Please contact me via email: alisa@vysochina.com with "Commission" in the title. I will try to respond as soon as possible, but if you don't get a respose in a week, please contact me again. Thank you!